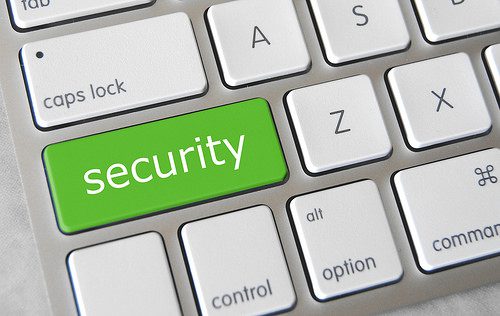 WordPress is one of the most user-friendly and efficient web-building tools available today. As with all websites, it is also vulnerable to malicious attacks, especially without proper preparations. Here are some WordPress tips to keep your site safe and secure.
Create Secure Passwords
Of all the WordPress tips, password protection may be the most important. Each and every password created for your site should be a strong password. Remind users to be diligent in this: don't use passwords which can easily be guessed, and add special characters and a mix of capital and lowercase letters to further strengthen your passwords. Random password generators can be a useful resource in this matter as well.
Changing your password regularly is another important aspect of WordPress security. Remind your users of such every so often. If possible, send an email to all users every 60 days asking them to change their passwords.
Keep WordPress Up-to-Date
Always keep your WordPress site completely updated, to protect your website from attacks. After WordPress 3.7, minor updates will install automatically, but more major updates still require administrative approval. When you log into your site and notice the "Update available" banner, click it. It's important to update your WordPress as soon as possible. If you're at all concerned about the contents of your site not working after the update, take some extra time and make a backup before installing the update. These updates often fix gaps in security. Once patched, these gaps release information to the public. By not updating your site, you leave yourself open to all kinds of attacks.
Be Careful with Plugins and Themes
WordPress plugins can make website creation more efficient, but not taking the proper precautions with plugins could be your downfall. Try not to download any plugins from unknown sources as these have not been verified for use by WordPress.  These plugins often introduce new methods by which your site could be attacked. When possible, download from the WordPress.org official plugin and theme pages. These add-ons have been thoroughly checked for security flaws and are completely safe for use on your site.
Downloading premium themes and plugins for free on third-party sites can be tempting, but these seemingly great offers are often corrupted with malware and other security flaws. By taking advantage of pirated premium add-ons, you may actually be helping hackers gain access to the backend of your website.
Track Dashboard Activity
Many WordPress sites have multiple users and administrators, and it's always a good idea to keep track of what each user is doing by using the dashboard. With users generating all kinds of traffic on the backend of your site, even a simple mistake can lead to a security breach. Get into the habit of tracking dashboard activity to catch these simple mistakes before they turn into larger issues. By monitoring the daily activity by users of your WordPress, you can ensure missteps do not lead to larger problems.
WordPress does keep a log of all activity on your site as well, but this information can be difficult to put to practical use. Monitoring the dashboard manually (and, potentially, with the assistance of an approved plugin) is the best way to ensure that no security flaws are being introduced on your site's backend. Follow these WordPress tips for a secure blog site.