We actively manage hundreds of websites for small businesses across the United States, providing premium Web Services in three core areas: Web IT Management, Web Development, and Search Engine Optimization. Harbor Care goes beyond anything available on the market today, providing everything you need for your website.
As a business owner, you have to decide how proficient you are going to become at website management. There comes a point when dealing with servers or website changes just isn't the best use of your time, and that's where we come in.
We take care of all the "web stuff" for businesses and organizations including all aspects of hosting and general site maintenance. A full list of services can be found on our pricing page.  For an additional fee we also help with the following:
Our customers are located across the United States. We serve many industries including Business, Educational Institutions, City Governments, Chambers Of Commerce, Construction, Hospitality, Industrial & Manufacturing, Legal, Media, Medical Services, NonProfits, Professional Services, Real Estate, Religious Organizations, Retail, E-commerce, Travel, & more.
The octopus is a clever creature with a section of its brain dedicated to learning, and its brilliant problem-solving abilities have been documented time and time again. It has almost twice as many neurons in its eight muscular arms than in its central brain, meaning intelligence is distributed throughout its body.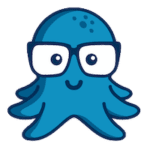 The octopus is inquisitive and observant, as described by science writer Peter Godfrey-Smith.
Our logo represents problem-solving, curiosity, learning, and coordination. All things you can expect from your team at WP Harbor!
Unsure of what I wanted to do when I was young, I bought an old sailboat, fixed it up and sailed from Muskegon, MI in the Great Lakes to the Atlantic Ocean.
My then girlfriend/now wife, LeeAnn, and I lived aboard for two years and our adventures took us from the Ragged Islands north of Cuba, to the Azores off the coast of Europe.
While traveling on the boat, I took a job as a virtual assistant, and learned that I had a gift for helping others with technology.
I started my own virtual assistant company, which grew to twenty-eight employees and served over 1,000 organizations around the world, including Northrop Grumman, MIT, Emory University, and many others.
After nearly a decade in virtual assistance, I sold my company and started WP Harbor to help businesses and organizations with Website Maintenance and Hosting.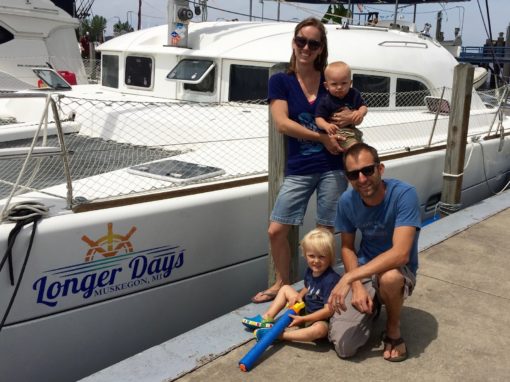 Based on customer requests, we expanded our scope of service over the years, which today includes Web Design & Development, Domain Management, Email, and Search Engine Optimization.
I'm incredibly grateful for what WP Harbor is today. I work with a team of exceptionally talented people who share my passion for helping businesses and organizations. We serve a great group of clients who are located all across the country. I also purchased a much nicer boat. 🙂
Many special thanks to my parents, my wife LeeAnn, Brian Gladu, John Bridgewater, JR Egan, Lou Jeannot, Aaron Mazade, Trey Kane, Quentin Moss, Joe Graczyk, and many others for all their help and guidance along the way!