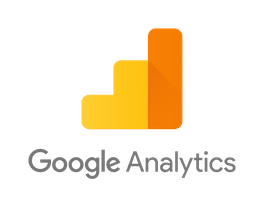 Google Analytics
Google Analytics is a powerful free tool that is overlooked sometimes by people that need a website but do not have the expertise or time to dive this deep.  And while you may not feel you need some of the data that Google Analytics collects, you may in the future.  Having experts set this up for you now allows the data to mature over time and provide sometimes shocking details to help you optimize your website or create marketing strategies based on facts.
Google Analytics provides data such as:
• What people do when on your website
• How they arrived on your site
• What page they left your site from
• How long the spent on your site
There's a lot more to Google Analytics, but the bottom line is that any website today should have this added and we set it up on your site correctly as part of our service to you!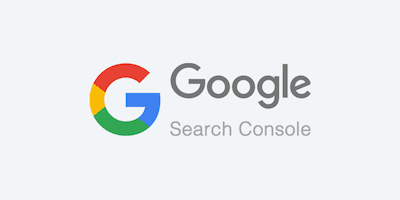 Google Search Console
Google Search Console goes hand-in-hand with Google Analytics.  It is another powerful free tool that should be running in the background collecting data on your website.  Search Console tells us a lot about how people arrive on your site and gives insight into what is prompting people to find you.  This is another tool any website needs set up correctly to ensure useful data is available when it is needed.
Google Search Console Shows:
• What keywords visitors are using to find your site
• Your average rank for those keywords
• The number of times your site appears in search results
• How often links to your site are clicked
When you host your website with WP Harbor, we take care of setting up Google Search Console for you and make sure it is running correctly in the background for when you need it!
SSL Certificates
Google has been using the presence of an SSL certificate as a ranking factor since 2014. As stated on Google's Webmaster Central Blog: "we're starting to use HTTPS as a ranking signal."
In other words, between two sites that are otherwise equal, the one with the secure connection (SSL certificate) is going to rank higher than the one without.
Sitemaps
A sitemap is a file that provides information on pages, videos, and other files on your website.  These maps help search engines like Google better understand your website, the relationship between its pages, and helps it do a better job crawling you site.
Some might argue that if your site is small or simple you wouldn't need to generate sitemaps.  However, you are never penalized by search engines for having one!  The bottom line is that the better job you do as a website owner to work with these search engines and make it easier for their bots to scan your site and notice changes, the better your search results will be.
When you host your website with WP Harbor, we generate a sitemap, submit it to Google, and request indexing.  This is included in our Starter Plan.
Speed Optimization
Probably one of the least debated facts in the web development sphere is that speed is important.  Especially in today's world of lightning fast internet, a slow loading page may be first and only thing someone notices about your website.
Research has shown that it influences everything from:
• Bounce rates
• User satisfaction
• Conversions
• Revenue
• And much more
If your site is slow, visitors will not stick around. And because visitors care about speed, search engines factor load speed into search ranking results. In other words, if your site loads slowly, it shows up lower in Google search results.
Your Title Goes Here
Your content goes here. Edit or remove this text inline or in the module Content settings. You can also style every aspect of this content in the module Design settings and even apply custom CSS to this text in the module Advanced settings.
Server Level Caching
We use a proprietary caching engine, specifically designed to make WordPress sites fast. It's especially powerful because it works side-by-side with our Content Delivery Network (CDN) to serve up cached content from global points of presence (POP). When your users hit your site, they receive those files from the server that is geographically closest to them, which decreases load time, improves performance, and ensures all users have the same high-quality digital experience (no matter where they're located)!
WP Rocket Speed Optimization
WP Rocket is is premium WordPress plugin designed to speed up your website in a variety of ways including Database Optimization, Minification of HTML, CSS, and Javascript files, deferred loading, and more. We provide and install WP Rocket free of charge on each site we host.
Premium Content Delivery Network (CDN)
Our CDN provider (Fastly) is trusted by some of the biggest sites in the world: BuzzFeed, the New York Times, Yelp, Pinterest, Twitter, and more. Now, your site can leverage those resources!
A CDN stores copies of your site on servers around the world. This shortens the distance between the user and your website, making it load a bit faster. A CDN also helps with load balancing. If there is a spike in traffic on the west coast, it reduces negative impact of users on the east coast.
If you're thinking "I just have a local business, I don't need to worry about people all over the world using my website." That might be true. However, Google factors site load time into account when ranking a website in local search results, and we want to do everything we can to give our clients an advantage over their competitors.
Advanced SEO (not included)
There is a big difference between the basic onsite search optimization that is included in our web management plan and an in-depth SEO Campaign.
With 10 years of experience, our dedicated Search Engine Optimization team has helped over 3,000 small and local businesses earn higher rankings, and has pushed over 5,000 client keywords onto the 1st page of Google.
If you're serious about ranking on Google and want to go beyond the basics, we can help.